Bio.

Eight years ago I left crowded Europe with my family, after a career in branding, design and public relations. I traded the boardrooms in for meeting in coffee houses and when we need a brainstorm, we go to the beach.

Ten years before the Big Move I had a successful studio for design and visual communication, together with my husband and a great creative team. We worked for federal and local government, international dredgers, cultural institutions, city marketing and finance; for corporate customers and for mom-and- pop shops.

For many years before that, I worked as independent creative director in branding and designs: design, visual communication, creative marketing, copywriting and editing, illustration, commercial artwork, and photography.


I studied at the Royal Academy for Visual Arts in The Hague (the Netherlands) and got my Masters Degree in Design, Illustration, Typography and Photography. Later I also studied Public Relations Management, and Journalism. I am an Organic Master Gardener and studying for the

Organic Landcare diploma.

I grew up in an artistic environment, surrounded by antiques, art, and modern Danish design. By father taught interior design and architecture at the Royal Academy, so guess where my all interests come from...

​​

Cultural exchanges are the glue that hold a turbulent society together. Non-verbal communication, media crossovers, underground culture and vernacular expressions help people to find their tribe and feel safe in a world that is too abstract and turning too fast for most of us.

These cultural expressions, intimate gatherings, and intense conversations, combined with my digital existence, my communities, and of course my explorations in nature are the foraging grounds for my inspiration, information, and connections in the new era.
Powered by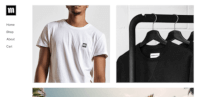 Create your own unique website with customizable templates.