Conceptal designer.

Design thinking

​As designer and critical thinker m

y perspective is a 'drone view', always looking at context, Umfeld and negative space, before creating content.

I am fascinated by the -often forgotten- spaces in-between, the moment before the explosion, the space between two numbers, the area between city and countryside, the waiting time before birth - or death. That is when things happen, change takes place and power accumulates.

I want to be there when you start a new project. To explore the virtual landscape, to help you 'clearing the land', setting up a structure, connecting the dots and adding the missing links. Only then

we have full picture, we can zoom in and start focusing on details, create a blueprint, which eventually will lead to a positive outcome, design, product, event, system, or transformation.

Preparing and defining a project -any project- like this, will

save you time, money and frustration.

Big time. It is an investment in success, engagement, commitment, sustainability and future. A process like this will prepare you better and help you to avoid mistakes, loss of money, and setbacks.

​The process.

We will succinctly

explore the ecology of your idea, which

means making an objective inventory of your vision, by observation: What elements are available, what is clearly lacking? How is everything connected, what is disconnected? Where are the obstacles, and where are the -virtual- open spaces? Who is involved, what are their capacities?

The missing link: present by absence.
At the moment you have a picture of 'what is existing', we'll automatically see what lacks. Negative space, whether real life, virtual or emotional is an important source of what is needed, because that is where the conceptual designer comes in.

It's like an old fashioned jig saw puzzle. If you have several pieces which obviously fit in the same area according to the pattern or colour, you can imagine the size and cut of the missing pieces. So, now you'll know exactly what you are looking for to solve the whole puzzle.

I'm especially interested in exploring forgotten or undervalued areas, symbolic wastelands or areas that everybody subconsciously takes for granted, like the hellstrip.

They have a metaphorical character and represent neglected physical, virtual, cultural and spiritual spaces with an unknown potential. They usually have a story, a quiet potential and are so close to you that you overlook them as a solution.

Human centred design
The success of many projects is based on the incorporation of concepts like urgency, history and tradition, values, association, social infrastructure, blind spots, and human behaviour in the initial stage. We'll investigate these and define what elements are essential for the success of your project.

This is my tribe.
As I said, I am the girl of the big picture. For the details I work closely together with a group of professional specialists: designers, researchers and executers. Together we carry your project to the next level and make it happen.
Powered by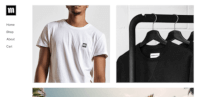 Create your own unique website with customizable templates.