Photographer

All my photo's have a second layer to discover.

They may be quiet as picture, but loud in expression.
​
I'm not necessarily looking for a pretty picture as well as a shot that is an abstracted version of reality and therefore intense.

I consciously look around to see where I am, what is happening around me. I see what people do, create, leave or disturb, often without knowing.

My photography is raw and 'as is': no artificial light, no staging, no posing. I shoot with any camera that I can find, usually something uncomplicated, like my cellphone. The

camera may be casual, but my vision is not.

Most of my pics are made in the Pacific Northwest and

have a genuine authenticity, because I shoot where I live. The ocean is my backyard and the eagles are my pets.

You'll find not too many humans in my pics. The longer I work as photographer, the more I agree with the old Indians who said that taking photo's of them would steal their soul. If you replace the word photo's by camera's, and soul by dignity, you'll get the picture. You can use my photo's for your editorial work; for your blog, article, website, book cover, obituary, menu, poem, magazine or on the wall of your retreat, bed-and- breakfast, or fancy 45th floor loft.

​Contact me for more information, prices and rights. I work with a great guy who makes quality g

iclées and

prints, and he knows how to frame them too.
Powered by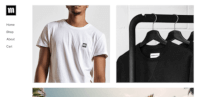 Create your own unique website with customizable templates.