Writer.

As long as I can remember, I write, put my thoughts and ideas on paper -or screen. Later it became part of my professional work, writing for companies and organizations, magazines and websites. I wrote and self published three books, have a humble blog and journal almost every day.

What do I write?
If you need words, but you can't find them, ask me. I write short articles (human interest), essays, poems, manuals, columns, speeches, short stories, either in English or Dutch. My style is down-to-earth, simple, poignant sometimes, and engaging.

​ I'm especially good in breaking down complicated topics and engaging people in an unusual subject. I use metaphors and examples from daily life to explain abstract concepts and make them understandable.




Editing
I am an experienced editor and can review your texts, edit, rewrite, and make them accessible, manageable, and engaging for all kinds of audiences.
​
Translations -uncertified
I translate texts
Dutch-English/English-Dutch;
from German or French into English - or Dutch. And if you need the gist of a simple Swedish article, I can help you too.
Powered by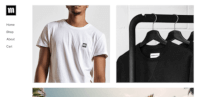 Create your own unique website with customizable templates.